Explore Palm Coast Area Listings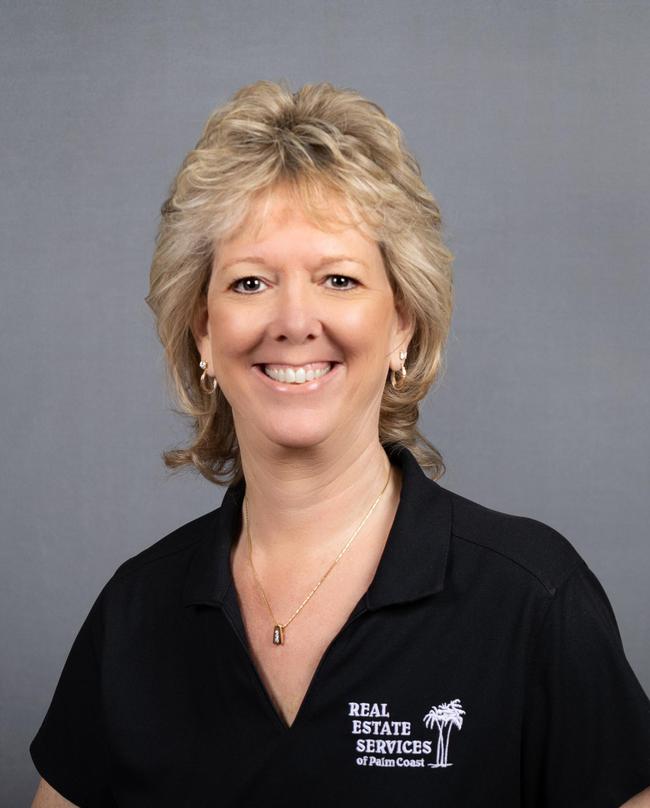 Cheryl Dreezer
Broker | Property Manager
(386) 793-3183
cheryl@reservicesofpc.com
As a long-time Palm Coaster, I bring passion and excitement for the City to my approach in Real Estate.  I felt at home in Palm Coast the moment I arrived from Massachusetts back in 1993 and instantly fell in love with it.  You will probably fall in love with this place pretty quickly too ~ if you are like 90% of us and are landing here from somewhere else ~ and now it's time to put down some roots and stay a while!
Cheryl is the consummate professional realtor and property manager. We speak from two positions...buyer and renter. We enlisted her help as a realtor, first in our search for a new home in Florida, and then as a short-term renter. We could not find anything of our interest in Palm Coast and discovered New Smyrna Beach and Venetian Bay. While it was really outside of her area, Cheryl negotiated the sale of our new spec home in Portofino Reserve and steered us through a rather difficult time with the trials and tribulations of the post pandemic building issues. Since our home sold in one day in Arizona and we had to move, Cheryl became our pseudo property manager/landlord in Palm Coast while we waited for our new home to be completed in New Smyrna Beach. She found us a house to rent and took care of any issues immediately that arose like a furnace not working during a rather cold spell. This lady is as sweet as can be but don't be fooled. She can be as hard as nails if needed in negotiations. She was our rock in more ways than one and we feel privileged to call her our "friend" after more than 8 months of turmoil during the building of our home. We doubt that you can find anyone better to handle any part of your dealings in real estate. She is the "best!"
-Risë and Steve Light
Attention Palm Coast Homeowners!
Buyers are willing to pay a premium for homes in Flagler and Surrounding Counties. If you are even considering selling your home, we'd love to help you maximize your equity. Get started by requesting a free home evaluation to see just how much your home is worth in today's competitive market!